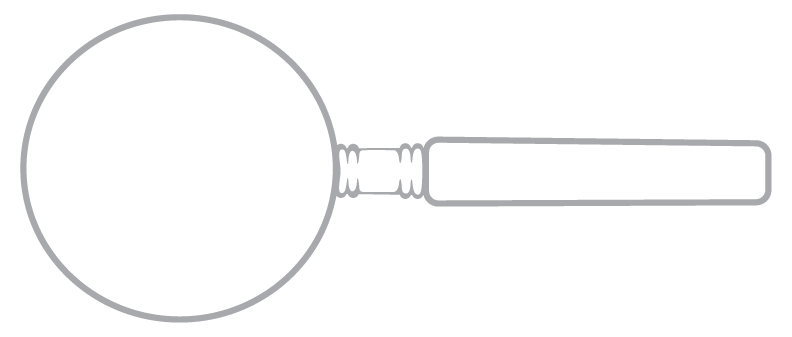 General Home Inspection:
Roofing

Exterior

Garage

Interior

Structural Components

Plumbing System

Electrical System

Heating and Cooling

Insulation and Ventilation

Built in Kitchen appliances
Prices start at $315 for a general inspection and go up (Radon and Meth are additional), prices are subject to home size and age.
​
-Heated Square Feet 0-1,000 $315
-Heated Square Feet 1,001-2,000 $340
-Heated Square Feet 2,001-2500 $365
-Heated Square Feet 2,501-3,000 $400
-Heated Square Feet 3,001-3,500 $435
-Heated Square Feet 3,501-4,000 $470
-Heated Square Feet 4,001-4,500 $505
-Heated Square Feet 4,501-5,000 $540
-Heated Square Feet 5,001+ $575
-Over 50 Years old +$75
***All prices are subject to change at any time***
New Construction Inspection - Even new homes have a need for an inspection. All aspects (i.e. services) of the home need to be inspected to the fullest extend to ensure all components are working correctly.
11 Month Warranty Inspection - This inspection reviews the clients new home at the 11 month mark before all warranties expire. This inspection can give you insight on how the services of the home are preforming and if there are any visual problems. Items found can then be brought up to the appropriate parties for repair or review.
Pre-Listing Inspection - Pre-listing inspection are a great tool for the seller. This inspection can give vital information prior to selling your home. This information can be used for the repair items or to show good working order prior to selling. Information can then be provided to potential buyers to show the integrity of home and seller.
Annual Inspection - Annual inspections can help protect one of your largest investments. The objective of an annual inspection is to detect potential system failures and issues within the home. This allows homeowner to be informed to schedule repairs before expensive breakdowns or failures happen.
An activated charcoal testing kit will be placed in your home for 48-96 hours where home air will be absorbed. At the end of the 48-96 hours the test will conclude and the kit will be sent to a trusted out of state lab where it will be analyzed for Radon. Results will be returned to the inspector and he will then provide them to the client.
Drone Technology - Standard
Elite Property Inspection can use drone technology to help view the most difficult to reach locations. We can use this technology to review high or pitched roofs, and roofs that can be easily damage by walking on them.
​
******Drone is used on an as needed basis by home inspector or by request. This is subject to change at anytime.******
Meth Testing - $120
Rush Charge $35
Using cotton gauze moistened with isopropyl alcohol or methanol, wipe samples are collected from building surfaces where methamphetamine contaminationis are suspected. Upon completion of this it will be sent in to a trusted local Lab and analyzed for meth. Results will be returned to the inspector and he will provide them to the client.
Thermography is a technique used to detect and measure heat variations in the home. This image aids in detecting water leaks, AC/Heater temperatures, over-heated wire, and circuits. Infrared is standard with all inspections.
​
Please see the "Links" page for more information about radon, mold, meth, electrical and more.
What Is Radon and Why Are We Concerned About It?
Radon is an odorless, tasteless gas created in the ground where uranium and radium exist. The more uranium found beneath the home, the higher the potential for elevated radon levels within a building constructed upon that soil.
In short, uranium breaks down into radium, which then decays into radon gas. Radon moves up through the soil into the atmosphere, where it dilutes and presents little concern. However, when it enters a building constructed on top of the soil, it can accumulate and present a health concern for occupants.
​
Radon breaks down into several radioactive elements called "radon decay products," which are solid particles that become suspended in air. They are extremely small and easily inhaled, where they can attach to lung tissue. Because of their very short "half-lives" radon decay products further decay and expose the lungs to radiation. Next to smoking, scientists believe that radon is associated with more lung cancer deaths than any other compound. Radon is classified as a "Group A" carcinogen, defined as a substance known to cause cancer in humans.
The U.S. EPA, the American Medical Association, the American Lung Association, the U.S. Surgeon General, and the National Academy of Sciences - in addition to many other health organizations - all agree that radon is a health concern that must be addressed. In May of 1993, the National Association of Realtors (NAR) joined the EPA in urging all Americans to test their homes for radon. NAR encouraged state associations to develop and support legislation or regulation requiring mandatory property condition disclosure, including radon, by the seller.
​
(Source:
Why Is Methamphetamine A Risk?
Methamphetamine (also called meth, crystal, chalk, and ice, among other terms) is an extremely addictive stimulant drug that is chemically similar to amphetamine. It takes the form of a white, odorless, bitter-tasting crystalline powder.
Methamphetamine contamination of the environment occurs when methamphetamine is use, distributed or manufactured.
Methamphetamine production involves a number of very hazardous chemicals. Toxicity from these chemicals can remain in the environment around a methamphetamine production lab long after the lab has been shut down, causing a wide range of health problems for people living in the area.
​
(Source: